ERC-PoC Graphene as effective anti-fading agent for the protection of artworks

GRAPHENART is a highlighted ERC POC Grant that has been publicized in local and international media.
https://erc.europa.eu/news/erc-2017-proof-of-concept-grants-2017-highlighted-projects
http://www.kathimerini.gr/952370/article/politismos/eikastika/prwtoporiakh-me8odos-gia-thn-prostasia-twn-ergwn-texnhs-apo-ellhnes-ereynhtes
PROBLEM
All art materials are generally prone to degradation. In particular, the 20th century cultural heritage shows short lifetime expectancy due to the introduction of novel materials and techniques. The exposition of contemporary artworks to UV and visible light, also in addition to oxidizing agents, trigger some degradation effects, such as fading, yellowing and discolouration. The result of these degradation mechanisms is the severe and irreversible alteration of the readability of the artworks, which is an inestimable legacy of mankind.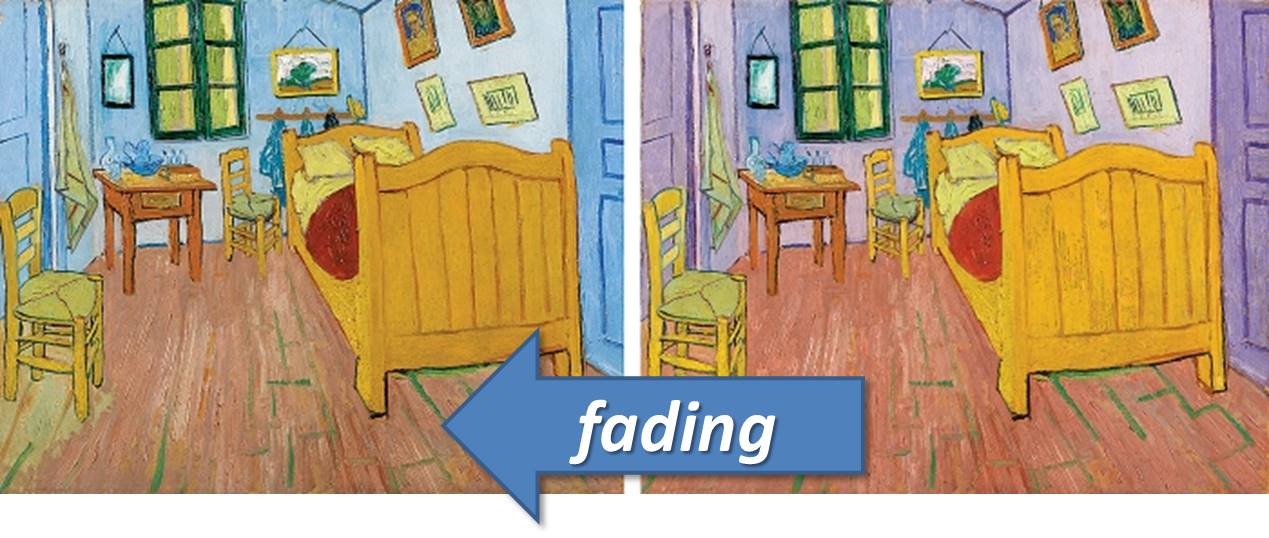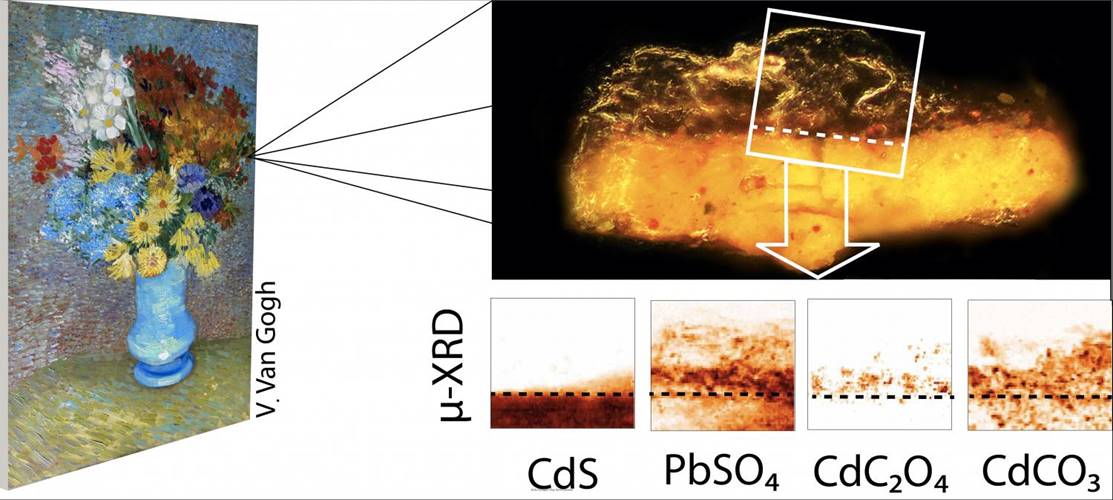 PROPOSED SOLUTION
ERC-PoC GRAPHENART addresses the design and development of innovative, multi-functional graphene-based products with engineered activities such as UV shielding, de-acidification, oxygen and humidity barrier to be used as anti-fading agents for the protection of modern paintings and artworks.
Graphene-related materials have been found to provide considerable ultraviolet shielding as coatings, while a single layer CVD graphene absorbs up to 3 times more in the UV region (190-400 nm), than in the visible range. Additionally, chemical molecules such as water or oxygen cannot penetrate a continuous graphene membrane providing the ultimate shield against degradation.